The Barre Method Studio, Takes it Outdoors!
Hello Everyone! Hope you are all doing well and staying safe during this pandemic 2020. I know that some locations are currently opening up slowly and I have received a few "Re-open Guidelines" email notices from studios that I am a member of.
I am from NJ and we are still on lock down, I believe we are entering phase 2.  But, Yes! I have seen a few fitness studios getting creative of how they plan on re-opening or what steps they will be taking to be safe and wanted to share the Barre Methods interesting re-opening outdoor classes.
As some of you may already know, the Barre Method is one of my favorite studios and classes that I love doing! I am not sure if all studios plan on doing this but the studio in my hometown will be. They have announced that they will be doing outdoor Barre Classes at one of the Instructors homes, hahaha this sounds like so much fun to be completely honest! However, this is just me….I feel like I will be waiting a bit longer before I attend a class ( I just don't feel too safe yet).
Here is a small preview from there IG account.
Barre can be done at home, in your backyard, beach, at the park or to be honest, all you need is a small space at home. You do not need a barre, you can use a chair, desk or something you can hold on to… that's the beauty of it!! Feel free to follow my Barre Journey Here 🙂
Favorites
I wanted to share some of my favorites during this lock down, hope you find this somewhat helpful!
Let's begin with face masks! These are now really important to have with you and they are being sold almost everywhere online, I personally purchased two from Etsy and one was a homemade Diy :).  If wearing a mask is going to help spreading the virus and staying health, then yes I will be wearing one! I recently did purchase a few from shein because they where all super affordable and I will be reviewing them once I get my package!
I love both & links are down below if you would like to purchase one of these :). The kawaii one is super cute and comfortable, but its a bit hard to breath. The Mickey one is amazing, looks nice and it is very breathable.
Sugarbearhair Vitamins
These are gummy bear vitamins that help your hair grow and they have honestly worked for me! I purchased mine from my hair salon before we went on lock down, I have been taking two a day and love the results of my hair growth, they are amazing.
Vegetarian Gummies
Gluten free
Soy Free
Cruelty Free
Hydration Product from Target
As some of you may already know, I have recently started to run again! And this is one of my favorite products, Liquid I.V from Target. You basically add these to your water for extra hydration and they have been amazing! They have many different types of flavors so if you are struggling in taking water, you might want to grab a few of these!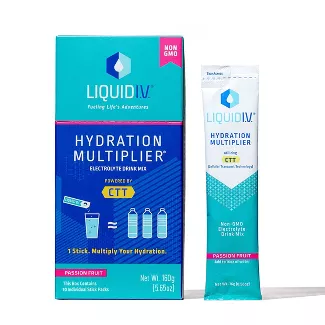 Share your favorites with me down below!! I'd love to try some new things out 🙂